As we close down this year and prepare ourselves for the upcoming potentials of 2021, it's a great time to tap into the material the guides brought in earlier this year to support you in clearing the way for the exciting new energies!
Until December 6th December 12th, ALL COURSES ARE DISCOUNTED OVER 50% to bring the healing, knowledge, and guidance from my team of energy helpers to you once again. Enjoy the courses and be ready for an amazing 2021 where we will enjoy many of the fruits of our transformative yea
Jeilene Tracey
Vibrational Geneticist
Intuitive Guide
 Sound Healer
Earth Ambassador
What is 
Vibrational Genetics?
Your physical body is a direct expression of Source energy, a symphony of light and sound vibrating into form.  We arrive at birth in a state of balance to our Prime State of Being, in alignment with our soul, Source, and Earth.  As we live and experience separation, we stray from this Prime State and experience dis-ease and dis-harmony in our energetic systems.  To bring all aspects of your being back into balance, Jeilene developed the healing modality known as Vibrational Genetics.  Working with multi-dimensional light beings, Jeilene intuitively scans your body and then channels light-infused healing tones to shift discordant DNA, cellular components, the microbial ecology, energetic density, timeline trauma, and more.    
Earth Ambassador
Jeilene's guides, the Mantis, are amongst the many beings who are focused upon the protection and continued evolution of the Earth. Their agenda is to serve Earth and all of the beings who reside upon and within her.  The healing of Earth and humanity go hand in hand as we have a shared experience.  Humans, as part of Earth's expression, naturally have a strong bond and connection to the natural world and entire web of life.  When we are separated and disconnected from this web of life, our health and well-being suffer. 
Given our current health and environmental crisis, it is more important than ever to reconnect to Earth, her energy, the web of life, and the beings that support her in order to reawaken our natural biorhythms of balance, harmony, and health.  
Work with Jeilene
There are many options for working with Jeilene to get the guidance and care you need. 
Access the links below to find the one that works best for you.


"I was blown-away when I came across Jeilene and the information and transmissions she shares. I am not a seeker - I do about 5 hours of meditation a day and I have always remembered where I came from and why I am here. I don't seek teachers but when I coincidentally heard an interview with Jeilene, I immediately signed up for her offerings. She is one of the very few super clear, authentic, high-vibrational, multidimensional beings on this planet. Everything that she shares is based in service to the Light and expansion of consciousness in ways that we can't even comprehend. Every single word is spoken with uttermost integrity and from a completely non-ego-based perspective. It is very unique to find a teacher and a guide like Jeilene. Her transmission during channelings are so powerful they always knock me out and that is so unique to me as I already work with so many multidimensional beings and layers of creation. Jeilene is a huge gift to humanity."
Adele Lamborn
Tones and Meditations
Jeilene has been practicing and guiding meditations for years, but as she connected and worked in alignment with the Mantis she began to hear tones and vibrations.  She was guided to include these tones in healing sessions to help shift DNA expression and epigenetic factors, realign the body to its PRIME blueprint, and resolve energetic density.  Each meditation and accompanying tones are channeled for a specific purpose to help you align to your highest potential of health and well-being.
Embodyment School

 

Direct channeled information and expertise from Jeilene Tracey's guides to support your health, expansion of consciousness, and evolution as an integral part of the Earth and Cosmic web of life.    
We are witnessing a great transformation for all life on Earth.  To continue to thrive here, it is important to adapt and evolve to participate with emotional, physical, mental, and spiritual well-being in this new human experience.  The Emobodyment school offers direct guidance, tools, and techniques to enable you to joyfully experience this time on Earth with expansion, health and vitality!
Light VIbes Learning Community

In the Field by the Month

Web of Life Courses
Live In the Field Webcasts - Join Each Month!
Purchase individually / Description of In the Field Live Webcasts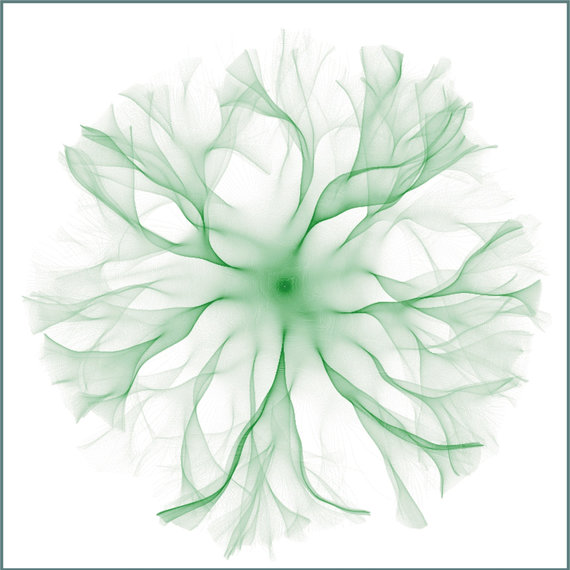 Light Vibes Learning Community
Cultivating Resilience in Times of Stress
Our Earth and humanity are rapidly shifting from  a state of ecological and energetic imbalance back to equilibrium and harmony.  The natural cycles and systems of the Earth have always found a way to re-balance themselves, even in the face wide-spread soil and air pollution, catastrophic loss of microbial diversity, and deforestation.  To survive this shift and thrive well beyond it, humanity must be as resilient and adaptable as the microbes and fungi that run the planet.  Jeilene offers a channeled message, meditation and tones from the Earth Logos to increase your resiliency and adaptability.  

In the Field by the Month
In the Field Collection
You can purchase any past individual In the Field month for online viewing or to download. 
Prime Five Movements
The Earth Logos and Mantis have provided Jeilene with 5 movements, practiced simultaneously with sound, to return each of us to our unique PRIME State of Being. These 5 movements, when practiced regularly, help to restore your energetic balance, connect you to both the Cosmic and Earth energies, and strengthen your resilience and adaptability. Our environment is changing rapidly and it is important to be adaptable and resilient in order to survive and thrive in this new environment.

Learn more in the Prime 5 Course at the Embodyment School 
Personal Healing Sessions
 Work with Jeilene directly in a private one-on-one session to get personal guidance from the Mantis.  

Jeilene and her guides will help you understand where your physical and energetic aspects are out of alignment and how you can bring them back to center. 
Sessions include a connection to Earth, an in-depth scan of your physical and energetic bodies with an explanation of each imbalance found, and a unique set of tones channeled for your specific purposes.  
" Thank you for these notes and the wonderful session. It was very powerful and alot of things were falling into place about the past lives and what it meant. Afterwards I was more numinously connected with the earth too. Within 24 hours the wound was almost gone and that was thrilling!"

Teresa Tipton

"My classes and personal session with Jeilene was extraordinary.  Jeilene has the ability to combine the left brain (logical) with the right brain (intuitive) creating a feeling of wholeness where miracles can happen. Also, I appreciate Jeilene's gentle and wise ways to communicate to me information that spurred me onto a higher path of my evolution. "

J. Wilder

"Just as you said....I received a lab test in Dec confirming info from our session – cortisol levels were elevated just as you said (too high in the morning and in the evening). The HPA supplement you recommended has been working wonders and an added bonus I lost 6 pounds that I've been trying to lose for five years."

N. Bates

"I'm happy to share that I've had several fantastic Healing Experiences with Jeilene and her Mantis Guide, Maree! Their combined wisdom, advice, and the absolutely beautiful toning have helped resolve and heal digestive issues and several issues with my gums when traditional medications weres unable to do so. The information and exercises they've shared also have led to my (adult) daughter and I both feeling more connected to Beloved Mother Earth! We really love the Prime 5 Movements, and we feel an extra-great connection when we're able to do them outside. I'm infinitely Grateful for Jeilene and Maree's caring guidance & healing! "

Ann Christie

"" Jeilene Tracey is one of the most genuine intuitives I have worked with over the many years I've  searched for help and guidance. She is very gifted in her ability to read the body-mind system and specifically see where the system is out of balance, and give guidance on how that can be corrected. More than that Jeilene is also gifted in her ability to tone, voice specific sounds to help the body-mind regain harmony. I highly recommend her expertise for more balance and integrated spiritual healthier living, " "

Lawrence Morris

"Thank you so much for yesterday it was much needed - the words you used and the healing you did I could feel in my heart through to my entire being"

Mary Topian

"I feel more together and focused today than I have before.
I am grateful.
Your practical information and insight is priceless."

Yvonne Byrne
Notes from the Earth
The Mantis have been here for millions of years.  They have been watching and witnessing. They have gone through different revisions of humans that have been on this planet and other beings as well. Because they are witnesses and observers, they are pretty matter of fact about what is happening right now. Each time I've asked Maree, who is my main guide, she says that what is happening right now is a tremendous rebalancing.  The planet could not maintain and hold the energy the way it had become on the planet. There is a lot of low vibrational energy, there is a lot of chaos, there is a lot of fear. So what is happening right now is not just a collective pause, it really is just this hush that has come over the planet so that we can all take inventory and take stock of who we are and what we are and remember who and what we are in our truth. Not in the whole facade, the mask that we have been wearing all these years, but in our truth.  Who are you?  What is it that you actually came here to do and why? Why do you even want to be here right now? Most of us, especially the people on this call right now, we came here to witness this.  We came here to watch and participate in this evolution of the Earth and humanity.  But it is difficult to do that and remember that we came here to witness this momentous event if we are busy wearing our masks, we are overly busy, we are distracting ourselves, we are not connected to the Earth, we are not connected to Nature.  It's all happening through the Earth, that's our portal. It is also happening through our own bodies, through our DNA, that's our portal as well. 
When we connect energetically to Earth, it helps us to balance our energy so that we can become more observational to what is happening right now.  But really it is about us taking a moment to remember who and what we are and re-center, regroup and take inventory of what it is we want to keep, what we no longer want to support, how we want to move forward, and to come back into the remembrance.  We get to make a choice every single day about what we do, what we say, and how we live our lives. Do we want to walk around and take things personally and be wounded and be victimized or do we want to step into power?  And do we want to move forward from that clean place, cleaning up the inventory, getting rid of the clutter. Letting go of things that don't serve you anymore; relationships that don't serve, ideas that don't serve you, things that take and drain your energy. It's such a gift to be able to stop like this and take that inventory, so that's what I really hope everyone will do during this time.
Well Being Lifestyle
with Jeilene
Join the Mailing List for More Wellness!
We'll send  you a 25% off coupon for the Well Being and Light Vibes Stores
We hate spam too. Unsubscribe at any time.